Linear
(Cold Brew & Filter Blend)
$21.00 – $84.00
** This blend was formerly named Primary Series: Blue **
TASTE NOTES
rich chocolate, caramel, heavy body, dried fruit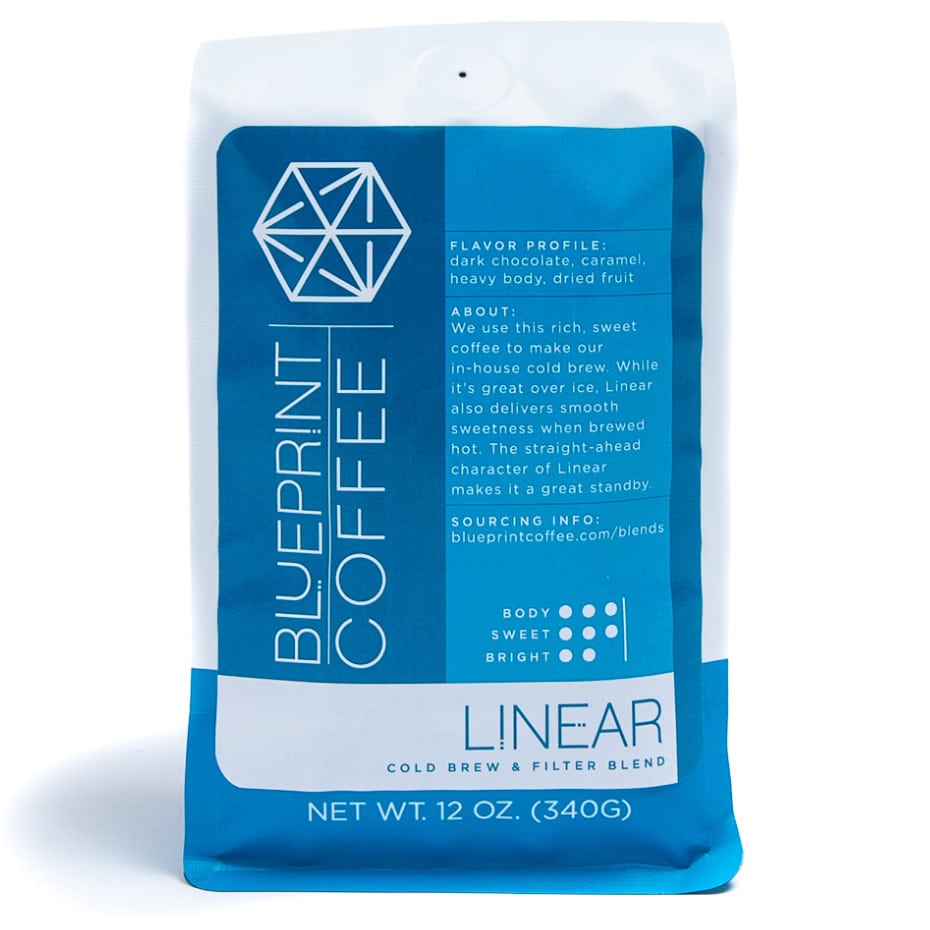 LINEAR TASTE NOTES
dark chocolate, caramel, heavy body, dried fruit
ABOUT LINEAR COLD BREW BLEND
We use this rich, sweet coffee to make our in-house cold brew. While it's great over ice, Linear Cold Brew Blend also delivers smooth sweetness when brewed hot. The straight-ahead character of Linear makes it a great stand-by.
We received many requests over the past few years for the "best coffee for making cold brew." While we used Tektōn for years and felt it did a fantastic job, it's hard to ignore the requests for something obviously marketed for cold brewing. Plus, we gained the ability to really profile Linear for cold brew and Tektōn for hot, filter brewing. Where we typically want slightly more acidity in Tektōn, we prefer more sweetness and heaviness in our cold brew.
To brew cold, follow these simple steps using a vessel of your choosing.
(If you like exact recipes and methods, check out our guide for making cold brew with the Toddy system)
Grind 12 ounces coffee coarse and place in vessel > 2qts.
Add 2 quarts cold water.
Stir grounds and water together.
Allow to steep 24 hours (preferably in the refrigerator)
Strain/filter out the grounds.
Add 1-2 quarts of water* to the concentrated brew.
Serve over ice.
Enjoy
* feel free to experiment with other liquids to dilute such as milk or tonic water
The coffees used in our blends changes seasonally. To learn more about the coffees and blend ratios visit our blends page.
Sourcing information:

visit our blends page at blueprintcoffee.com/blends