Tektōn (Seasonal Blend)
$19.25 – $38.50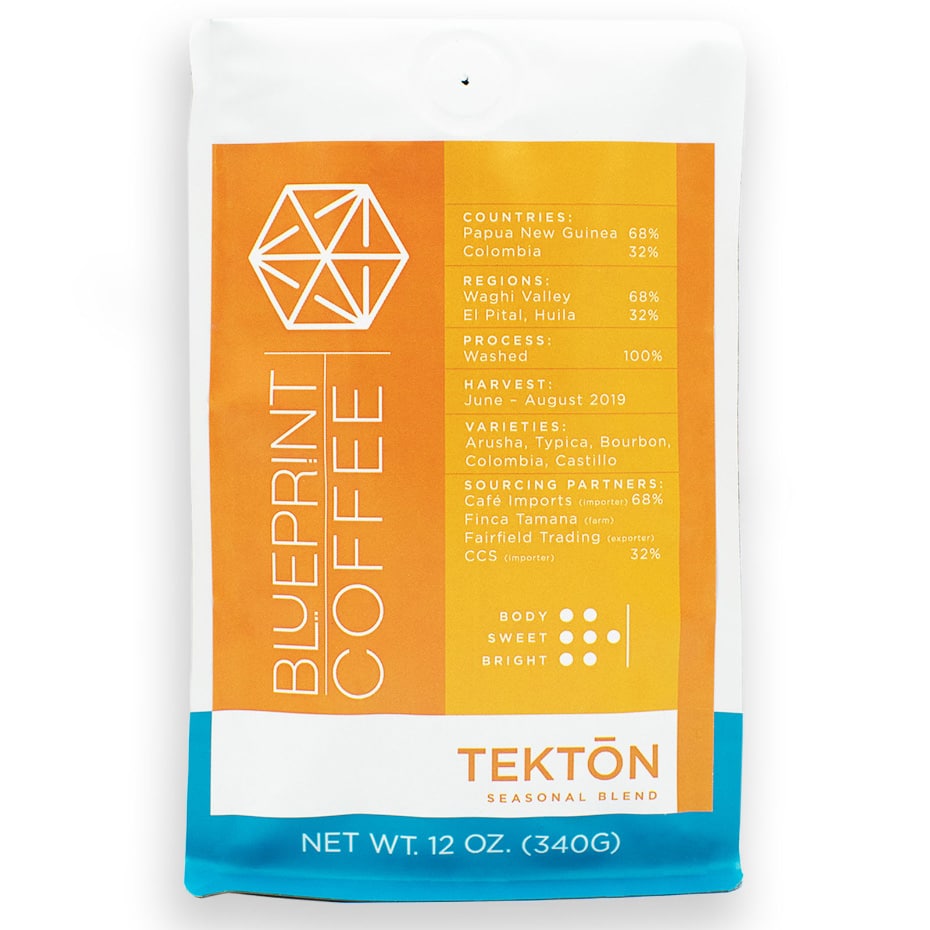 TEKTŌN
The seasonal and transparent coffee blend, Tektōn, chases a difficult goal – highlighting complexity while being approachable. Tektōn satisfies the novice or experienced coffee lover. Regular coffee changes throughout the year maintain balance and seasonality.
We commit ourselves to exhibiting the qualities of one of the most flavorful beverages in the world. To do so, we create and construct balanced, intoxicating, and special flavor experiences. Our single origin offerings are delicious and complete by themselves, but blending creates something new and unique. French wine and cocktails, like the Sazerac, guide us. By adding a small amount of five ingredients (sugar, bitters, lemon, absinthe, ice), a serving of whiskey becomes a new experience. This is a different, yet delicious, taste experience than that offered by any neat pour.
Tektōn, a seasonal coffee blend, compliments our single origin offerings. It matches the integrity of those offerings by remaining a seasonal coffee with a transparent supply chain. We embrace the future insight and taste experiences Tektōn will provide.
Version 19 combines two coffees. First, coffee from small-holder farmers around the Kunjin Mill in Papua New Guinea contributes tropical acidity and molasses-like sweetness. Then, Elias Roa Parra's coffee from Finca Tamana in Colombia brings balance with its brown-sugar-like sweetness, and subtle citrus acidity.
orange, molasses, peach, ganache
Country 68%:

Papua New Guinea

Producer 68%:

Kunjin Mill

Region 68%:

Waghi Valley, Western Highlands

Process 68%:

Washed

Sourcing Partner 68%:

Café Imports (importer)

Country 32%:

Colombia

Producer 32%:

Elias Roa Parra

Region 32%:

El Pital, Huila

Process 32%:

Washed

Sourcing Partner 32%:

Finca Tamana (farm), Fairfield Trading (exporter), CCS (importer)

Harvest:

June – August 2019