Drupe
(Filter & Espresso Blend)
$21.50 – $86.00
** formerly named Primary Series: Red **
TASTE NOTES
cherry, plum, berry, apple, nectar, wine, lush body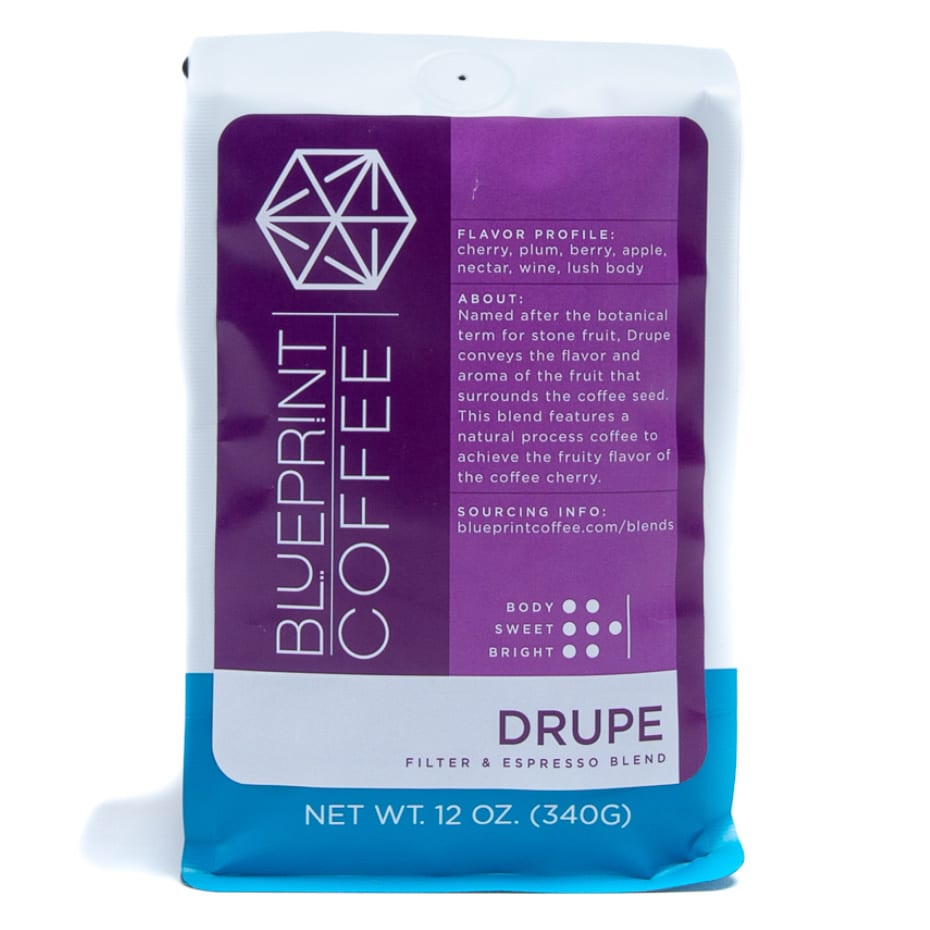 DRUPE TASTE NOTES
cherry, plum, berry, apple, nectar, wine, lush body
ABOUT DRUPE
Named after the botanical term for stone fruit, Drupe conveys the flavor and aroma of the fruit that surrounds the coffee seed. This blend features a natural process coffee to achieve the fruity flavor of the coffee cherry.
Natural process involves sun-drying the harvested coffee cherry before separating the fruit from the seeds. Then, the dried seeds ship to roasters around the world to be roasted. It's after the roasting step that the seeds are usually called "beans" because of their brown color. This ancient processing method results in a cup with syrupy body and the intensity of berry fruit. With the intentionality practiced by specialty coffee producers, this method has become immensely popular among coffee fanatics in the last decade.
In the cup, expect an intriguing fruitiness in both flavor and aroma. As espresso, Drupe expresses playful, fruity acidity and a syrupy body. When paired with milk, we're reminded of a cherry sundae.
The coffees used in our blends changes seasonally. To learn more about the coffees and blend ratios, visit our blends page.
Sourcing Information:

visit our blends page at blueprintcoffee.com/blends