Penrose (Espresso Blend)
$16.50 – $33.00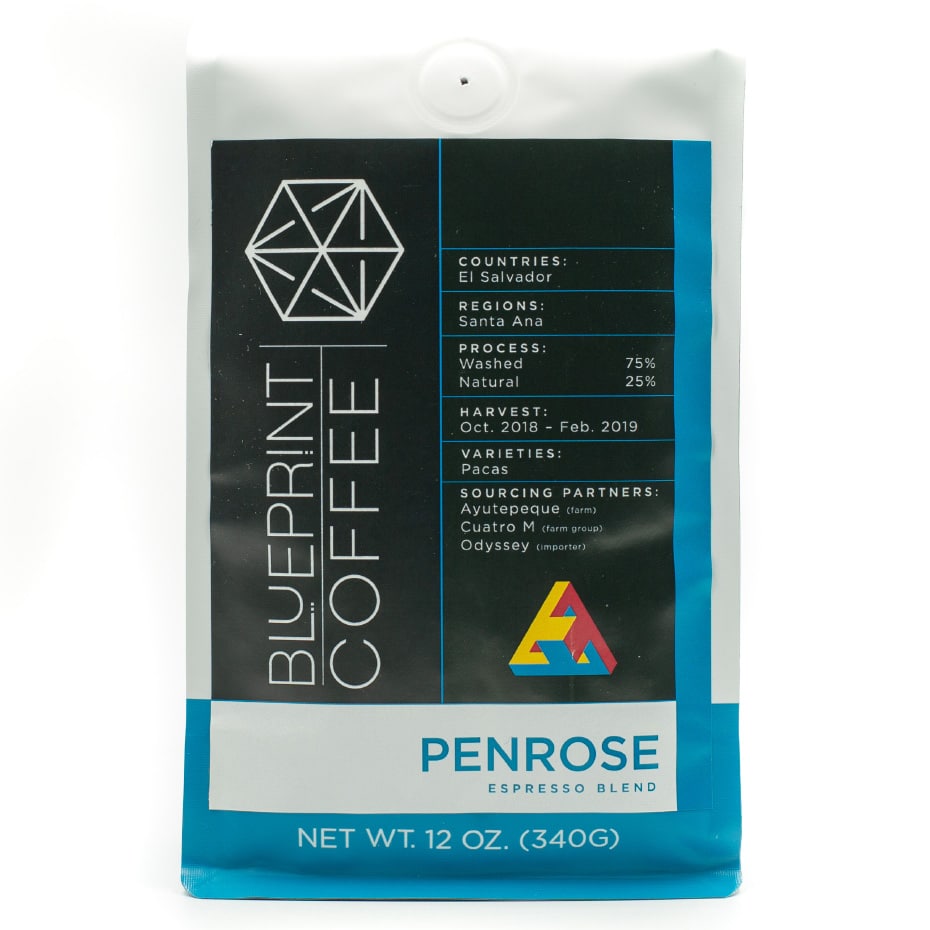 PENROSE
Penrose, named after the triangle, is our seasonal espresso blend. We feel the perfect espresso is an impossible goal, but we still strive to create it. Penrose is our ever-updated offering in the quest for the perfect espresso. While the seasonal components will vary throughout the year, it is always (nearly) perfect for your hopper.
Penrose seasonal espresso blend aims to:
be a reliable and consistent offering
be delicious with milk and without milk
maintain seasonality and farm-to-cup traceability
maintain a stable price point so it can be the main espresso on our bar and the bars of many of our wholesale partners
be easy to dial-in on an espresso grinder
Penrose also does well in the brewer – look for notes of lasting sweetness and heavy body, with a subdued acidity.
SOURCING NOTES (v24)
The Cuatro M group of farm produces all of version 24. The blend for Penrose v24 comes from the Ayutepeque farm. They grow the pacas variety and separate the processing of the coffee to our specification. Cuatro M produced this same blend for us last harvest, as well. Working jointly with Cuatro M to develop Penrose at the farm level maximizes our ability to determine exactly what we want going into the espresso hopper.
TEAM TASTE NOTES (v24)
dark chocolate, fig, sweet spice, toffee
Producer :

Ayutepeque farm (part of Cuatro M)

Country :

El Salvador

Region :

Santa Ana

Process 75%:

Washed

Process 25%:

Natural

Varieties:

Pacas

Harvest:

October 2018 – February 2019

Partnership Length:

2nd Harvest

Sourcing Partners:

Ayutepeque (farm), Cuatro M (farm group), Odyssey (importer)