Pay-as-you-go Subscription
From: $17.00 every week
1st bag free w/ a $17.00 deposit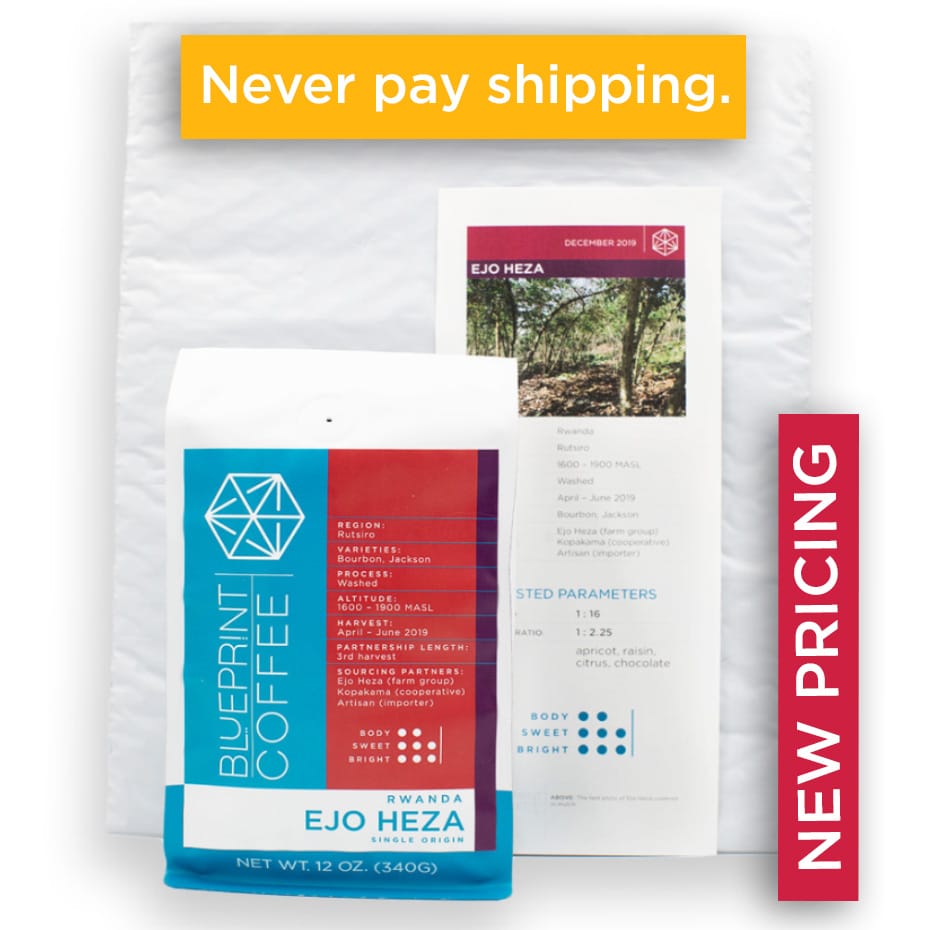 SUBSCRIBE TODAY AND GET YOUR FIRST BAG FREE, PLUS NEVER PAY SHIPPING!
Not sure which coffee to pick? Let us pick for you and we'll cover the cost of shipping. Join our Pay-as-you-go Coffee Subscription and receive a beautiful selection of our coffees as often and as ample as needed. The default subscription will rotate among all our coffees. Most will be our single origin selections from around the world. However, if you have taste preferences, just include them in the "notes" section of the checkout page and we can adjust your coffee subscription to your desired profile.
For example, you can specify options in the notes like:
"Single origin only"
"This is a gift, don't send until June 18"
"I like blends"
"Penrose only"
"I like it bright."
"I usually add milk to my coffee."
We're now sweetening the deal on pay-as-you-go subscriptions. Sign up today and your first bag is on us. The "deposit" is a prepayment on your last bag of coffee. If you cancel your subscription, we'll send you a final bag of coffee without charging your card. Therefore, you're only committing to two bags of coffee. Tell us to pause, change frequency, or change quantity anytime through the "my account" page.
Price includes free shipping when you select "Free Shipping" at checkout.
Looking to gift a subscription or prepay for the whole thing? Try out our prepaid subscriptions.
This product does not currently have any downloads.