Intro to Milk Steaming- September 20th
September 20 @ 5:00 pm

-

7:00 pm

$75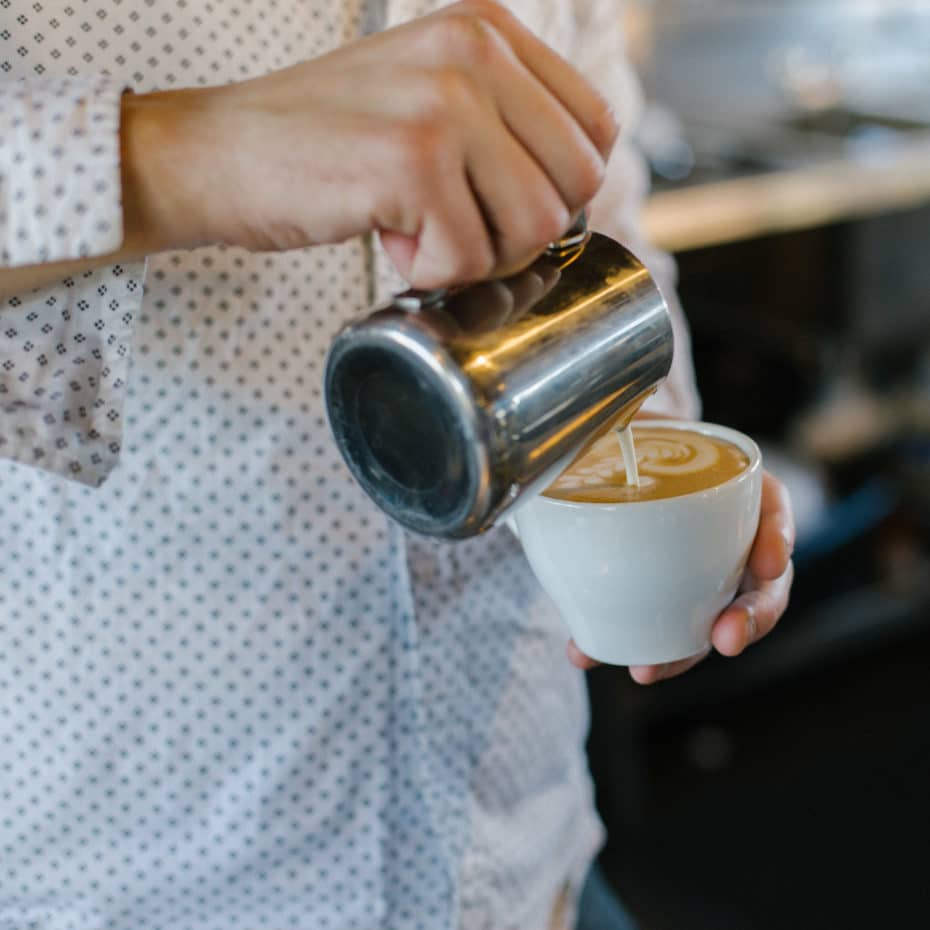 This practical and hands-on training teaches attendees milk steaming. Proper steaming is need for the preparation of coffee bar beverages such as lattes, cappuccinos, and cortados.
The course covers the basics of texture, temperature, and pouring. It introduces latte art, but that is not the explicit goal of this training. The training concludes with tips for alternative milks and how to maintaining clean milk tools and wands.
A majority of drinks sold at a coffee bar contain steamed milk. While Blueprint tends to stress the importance of coffee quality and sourcing, properly prepared milk beverages are also of great importance for the health of a coffee business. Let's face it, most consumers judge quality with their eyes. Well prepared milk drinks establish visual approval of quality. Then, consumers move their critique to the taste quality of the beverage as well as other factors such as ambiance and service.
After a student leaves milk steaming training, they are equipped with the knowledge of how to steam milk and the goals for texture, temperature, and appearance of drinks. Then, they must spend many hours steaming milk on an espresso machine to be able to master this skill. Once temperature and texture are achieved, they focus on pouring speed and style.