SIMPLE. HONEST. LINEAR.
From the creative forces behind Blueprint Coffee comes Linear, a line of delicious ready-to-drink beverages made from honest processes and simple ingredients. Linear brings the principles of Blueprint Coffee to the ready-made market, starting with a fan favorite.
The first offering in this exciting new line is Linear Cold Brew, a straightforward drink Blueprint Coffee patrons already know and love.
Like the cold brew enjoyed in our cafes, Linear Cold Brew consists of roasted Blueprint Coffee beans brewed with filtered water through a proprietary cold brewing process. All that's new is the can — for easy enjoyment.
This first release of Linear Cold Brew is now available at the following locations:
Blueprint Coffee on Delmar
Blueprint Coffee on Watson
Blueprint Coffee at High Low
United Provisions
Knead Bakehouse
Local Harvest Grocery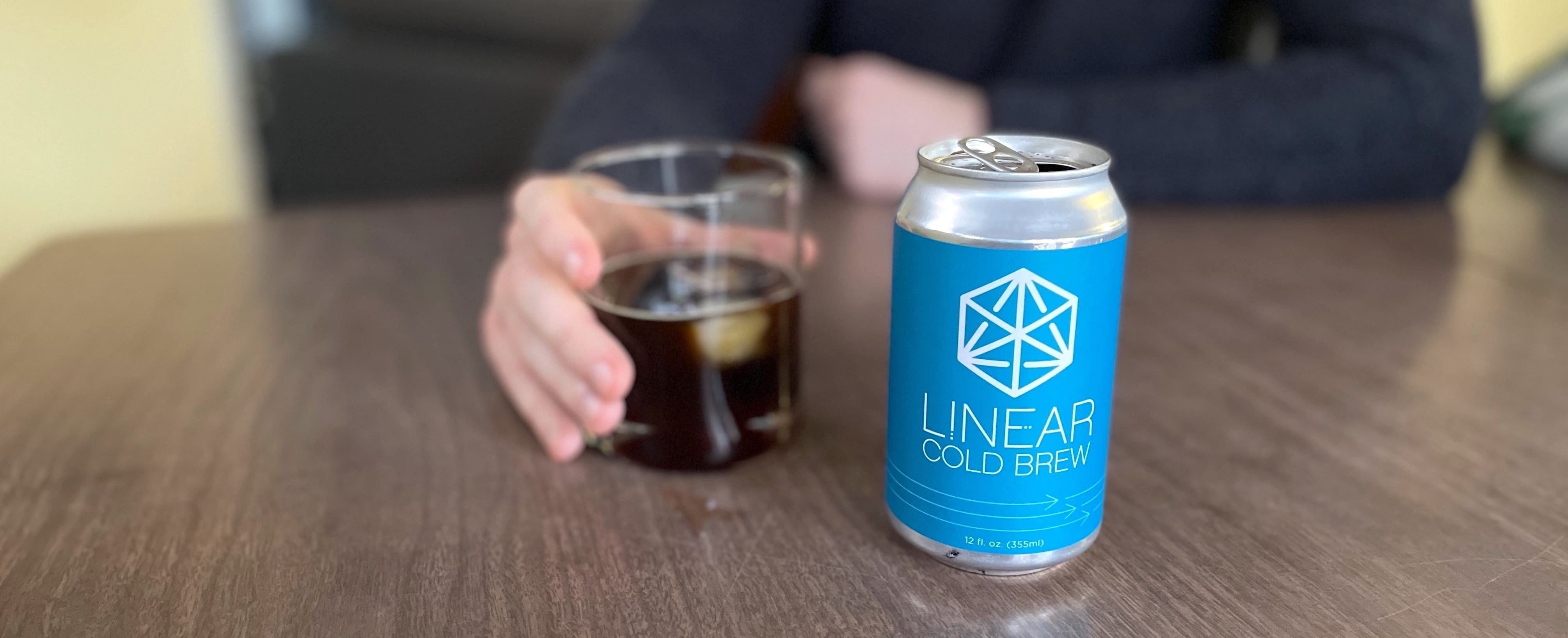 LINEAR WHOLESALE
Soon, we'll be piloting a very small, local wholesale program for St. Louis area retailers, coffee shops, bars, and restaurants to purchase Linear Cold Brew by the case. We hope to partner with a distributor in 2022 to bring Linear beverages to more locations around the area, but in the meantime, if you are interested in ordering a case for resale in your business, please fill out the form below.