Advanced Coffee Brewing (fna "Understanding Extraction")
September 25 @ 5:00 pm

-

7:30 pm

$75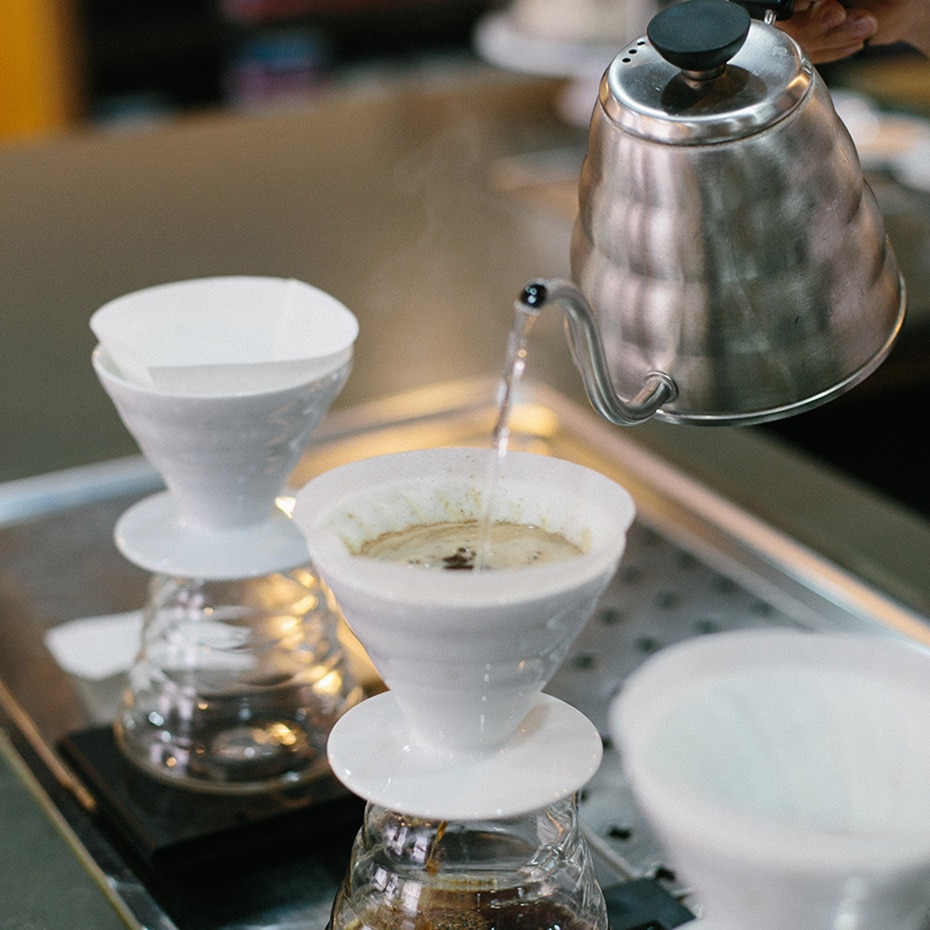 The Advanced Coffee Brewing Training (fna "Understanding Extraction") combines theoretical exploration of coffee brewing with tasting and troubleshooting exercises. As a result, baristas gain the ability to approach any brewing method.
First, the trainer introduces the brew control chart. Next, baristas interact with TDS (strength) and extraction using formulas. This is done with both a chalk board and digital calculator tools. Then, baristas learn how the combination of strength and extraction apply to coffee brewing.
Baristas will brew and chart extractions using real brews and then measure TDS. Next, using the recipe and TDS, baristas learn how to measure extraction. Last, these tools inform an exercise in the understanding coffee extraction training that improves upon the quality of a brewed coffee.
This course, when pared with advanced espresso, should give baristas plenty of mental material to contemplate while making coffee. Therefore, we hope it acts as a springboard to the professional pursuit of coffee. Actual methods that Blueprint finds beneficial to improving coffee quality in our cafes inform this course. While science, scales, and calculators may feel out of place behind a coffee bar, we believe they are critical to the advancement of our field.
To register for the Advanced Coffee Brewing Training, register through Eventbrite.