Sitio Bocaina, Brazil
$17.50 – $35.00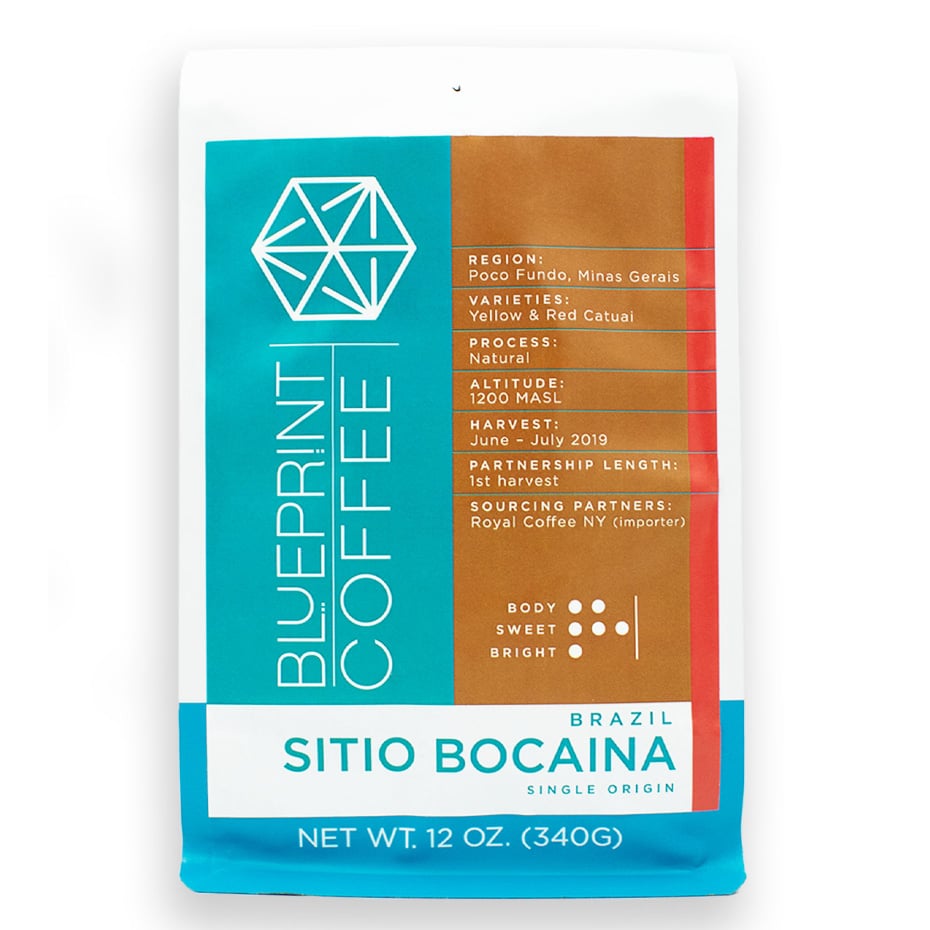 The Lima family grows Red and Yellow Catuai varieties of coffee on their farm, Sitio Bocaina, near Poco Fundo, Brazil. Over 40 years ago, Antonia Lima started the farm. Now, his son Fernando heads up operations and looks toward specialty for better prices and a better quality of life for his family.
BRAZIL
Brazil produces more green coffee than any other nation in the world. Its flat terrain and the mechanization of coffee farming in Brazil look more like large-scale farming of corn and wheat in the United States. Strangely, it appears unusual compared to the operations of most small-scale coffee farming. In addition, Brazil's topography and mechanization allow farmers to accept razor thin margins and maintain profitability. In contrast, these margins don't allow sustainability in the majority of the coffee growing regions around the globe, which are mountainous and remote. Sitio Bocaina strikes exception with Brazil's norm. This farm, small in scale compared to most in Brazil, focuses on specialty coffee techniques.
SITIO BOCAINA
Fernando Lima owns Sitio Bocaina and works closely with Legender Specialty Coffee exporters. Together, they improve coffee quality. Improving Sitio Bocaina's harvesting techniques and drying management allows Fernando's coffee to stand out in the sea of coffee that makes up Brazil's export. Legender focuses on small farms in Brazil, like Sitio Bocaina, in the south of Minas Gerais region. Serra da Bocaina, where Fernando's farm gets its name, is a small community within Minas Gerais' Poco Fundo municipality. The commitment Fernando and Legender dedicate to specialty techniques not only increases the margins on the farms, but also improves overall cup quality.
TEAM TASTE NOTES
chocolate, malt, nutty, strawberry, citrus zest
Country:

Brazil

Region:

Poco Fundo, Minas Gerais

Altitude:

1200 MASL

Process:

Natural

Varietal:

Red & Yellow Catuai

Harvest:

June – July 2019

Relationship Length:

1st harvest

Sourcing Partners:

Royal Coffee N.Y. (importer)