La Isla, Nicaragua
$18.75-$37.50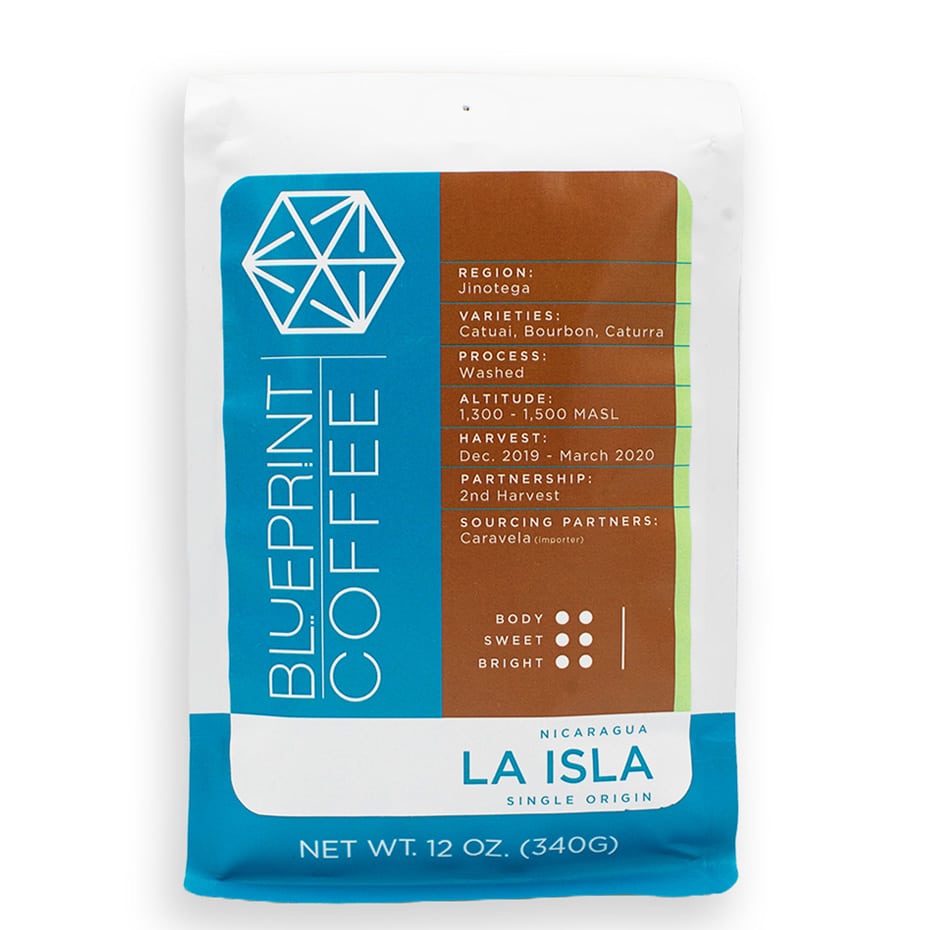 LA ISLA, NICARAGUA COFFEE TASTE NOTES
apricot, pear, cheesecake, sweet spices
LA ISLA COFFEE BACKGROUND
Juan José Montoya is a long-time farmer in Jinotega, the north central region of Nicaragua. Two years ago, the local market was so low that he was unable to sell coffee for a profit. Juan José was ready to transition his crop when he was introduced to the importer Caravela.
The relationship between Caravela's team in Nicaragua and Juan José Montoya will help restore his lifestyle while improving the overall quality and sustainability of his farm. It is a wonderful example of shared risk and accountability in the specialty coffee industry.
Caravela established their PECA program in Nicaragua to help farmers improve processes and sustainability. PECA begins with improvements at the farm level all the way to post-harvest. Two of these adaptations take place at the Caravela mill: extended fermentation and drying on covered raised beds. The typical approach in Nicaragua was to wash fermented coffee for 12 to 18 hours and dry on concrete beds, deteriorating cup quality and shelf stability. The mill is able to control a longer fermentation to help bring out the unique flavors from the farms. The covered raised beds offer a slower and more gentle drying process.
Coffee is purchased directly from the farmers at the Caravela mill. Strict tracing protocols are in place to maintain value to the farmers and to provide information for consumers. This harvest from Juan José's farm, La Ilsa, features notes of sweet spice and apricot, cooling to hints of pear and cheesecake.
Country:

Nicaragua

Region:

Jinotega

Varieties:

Catuai, Bourbon, Caturra

Process:

Washed

Altitude:

1300 – 1500 MASL

Harvest:

December 2019 – March 2020

Relationship Length:

2nd Harvest

Sourcing Partners:

Caravela (importer)