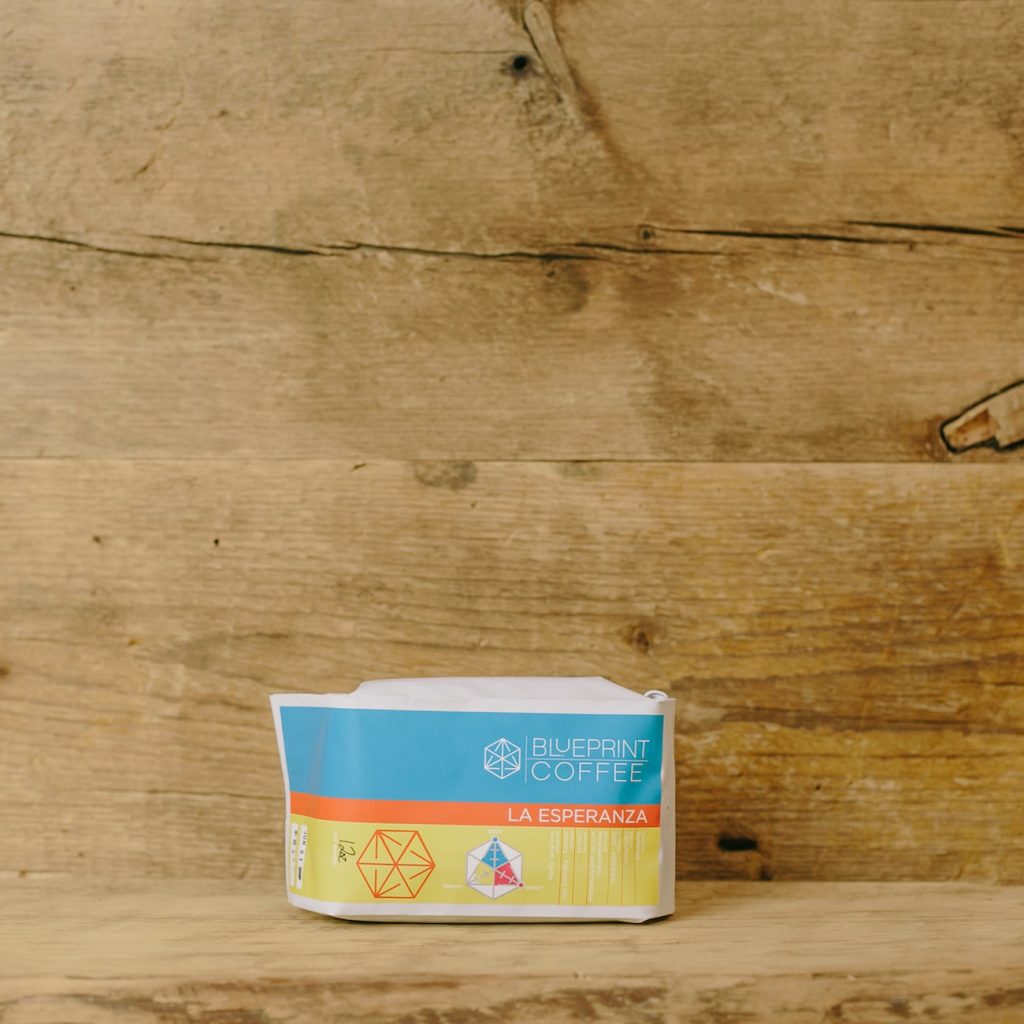 Ana Vizcaino embodies Finca Esperanza. Ana's son, Pancho, was responsible for introducing me to Esperanza in 2015. We met and I challenged him with Blueprint's approach to origin partnerships and questioned him regarding Esperanza's commitment to quality. Ana ended up visiting Blueprint later that year and I listened to her vision for Esperanza as we sat in the front window of the café. After listening to her, I was convinced she was committed to the process of quality.
I visited Esperanza early in 2016 to see the farm and discuss a potential partnership. I was impressed by Ana's unwavering commitment to organic farming. She resurrected an over-fertilized and heavily-fumigated farm, restoring the soil and life of Esperanza. She was also actively confronting roya (Coffee Leaf Rust) at the time and started to replace up to 10% of their farm's trees with Caturra as a part of their efforts to maintain a decent harvest. Ana, Pancho, and I survey the farm, discussed approaches to the roya, and ended up at a west-facing slope that in my mind looked to be a perfect section to claim for Blueprint. So, stretching out my arms I asked, "May we have this section?" and they agreed. After that visit Ana and I mapped out goals for our visit in 2017, and one of them was to collaborate on the processing of the coffee from section we claimed now called "Blue-Bird". The goals we established were:
Establish a plan to control roya (CLR)
Discuss initial step to improved processing
Establish a pricing structure based on real costs
Get the coffee to Blueprint in St. Louis
The first two goals were the focus for Blueprint. I started on a process of inquiry to coffee colleagues and ended up training in a method that is focuses on soil ecology and microbiology. In addition to that, Blueprint consulted with Scott's Lab to support research into the use of wine-derived yeasts to promote consistency and quality in specialty coffee processing. This intentional journey has lead to our first release of many to come from Finca Esperanza. Blueprint is actively collaborating with Esperanza to promote soil health by implementing sound organic farming principles and beginning the process of establishing data logging to promote consistent quality.
Country:

Guatemala

Region:

Cerro Pecul, Suchitequez

Altitude:

1300 – 1400 MASL

Process:

Macerated Cherry w/ CIMA yeast fermentation

Varieties:

Caturra,

Harvest:

January – February 2017

Importer:

Two Birds Coffee