El Manzano, El Salvador
$17.50 – $35.00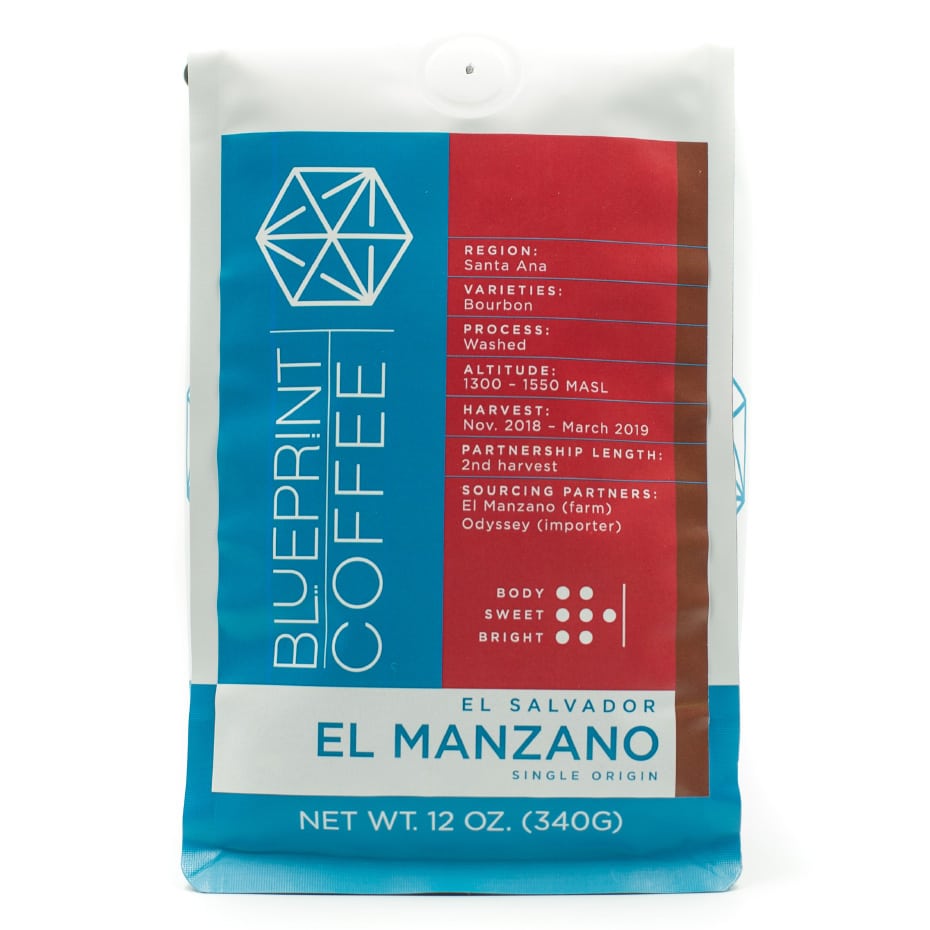 Cuatro M is the organization in El Salvador that manages the quality assurance, processing management, and exporting for El Manzano. In addition, they operate Finca Ayutepeque. It supplies us with the coffee for Penrose v24. Both farms are located in the Santa Ana district just north of the Santa Ana volcano. In 2005, Cuatro M established El Manzano along with Beneficio Manzano. Now, they serve as the focal point of Cuatro M's vision of innovation and quality.
Cuatro M excels at vetting and controlling the production and processing of coffee. This shows in the consistent quality of the delivered product. This is due, in large part, to the work of their quality assurance manager, Javier Eduardo López. He coordinates with farm managers, production managers, in-house roasters, and cuppers to ensure they deliver coffees according to specification. This monumental task cannot be overstated.
Cuatro M grows different coffee varieties and cultivars in dedicated farm sections. As a result, they better understand the unique potential within their climate. In addition, this helps them inform other farmers in the area with the varieties that work well. This year's offering is a traditional variety called Bourbon. In 1841, Missionaries brought the Bourbon lineage to Central Africa and Kenya. Then, this lineage traveled to southern Brazil in 1860. Next, it spread to Central America. El Salvador still has a significant amount of bourbon in active production.
Enjoy the dynamic between the sweet citrus and stone fruit found in this year's El Manzano, El Salvador. In addition, we also love the round caramelized sugar qualities present in this offering.
TEAM TASTE NOTES
apple, brown sugar, orange, apricot, brown spice, nougat
Country:

El Salvador

Region:

Santa Ana

Altitude:

1300 – 1550 MASL

Process:

Washed

Varietal:

Bourbon

Harvest:

November 2018 – March 2019

Relationship Length:

2nd harvest

Sourcing Partners:

El Manzano (farm), Cuatro M (farm group/exporter), Odyssey (importer)