Decaf Cajamarca E.A.
$16.50 – $33.00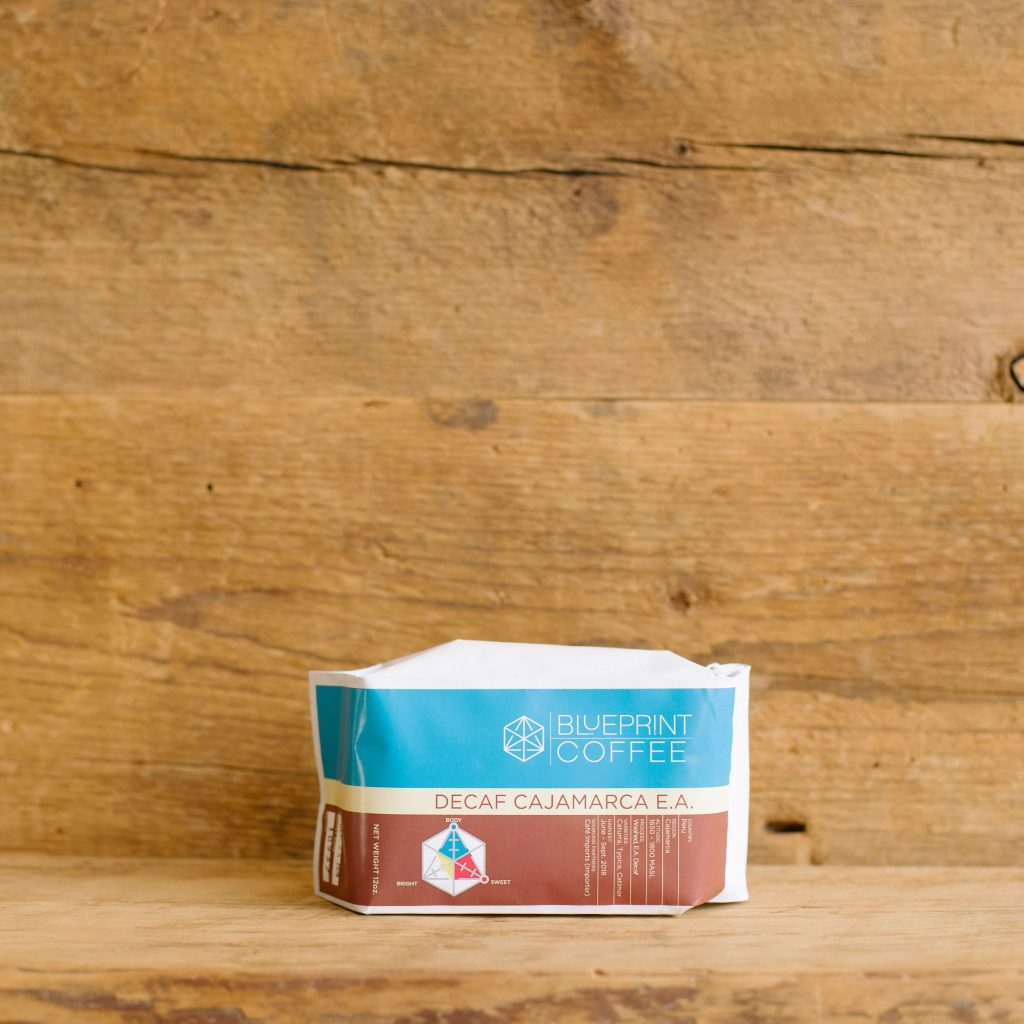 Consistent sourcing, focused innovation, and excellent decaffeination combine to bring sweetness, spice, and a little something nice to this cup of Peruvian Coffee. Coffees from Peru's northern region of Peru often feature smooth sweetness, and this coffee delivers those regional qualities in loads.
We first offered Decaf Cajamarca, Peru from Lima Coffee in 2018. Before that, we also offered a similar caffeinated lot in late 2017/early 2018. Now, we again offer the decaffeinated version. This time around, Café Imports sent the coffee to the decaffeination facility in Cauca, Colombia that employs Ethyl Acetate decaffeination. The solvent is derived from locally grown sugarcane and proves to be our preferred method of decaffeination.
CAFÉ IMPORTS + PERU
Café Imports, our importing partner, has foreseen the potential of Peru – specifically the northern region of Cajamarca. Peiro Cristani, Café Imports Senior Green Buyer, and Rony Lavan of Lima Coffee Exporting have been working with farmers to improve quality protocols and establish a micro-lot program in Cajamarca. With this investment and support, they acheived some dramatic quality improvements. Specifically, dominating the first Cup of Excellence (COE) in Peru with coffees from Cajamarca.
Around 400 smallholder farms in Cajamarca, Peru contribute to this decaf coffee. They benefit from the investment and development provided by Café Imports and Lima Coffee. A significant change in the process is incentivizing the delivery of cherry to a mill. Usually, farmers in Peru dry their coffee at the farm. Encouraging the farmers to deliver cherry allows the mill to manage the drying and sorting of the harvest. As a result, the overall quality improves. This coffee testifies to the innovation and collaboration that is a result of Café Imports' work in Cajamarca.
EVOLUTION OF SPECIALTY IN PERU
Peruvian coffee is evolving. When reflecting on the source of this quality-evolution a few words come to mind: awareness, innovation and collaboration. Quality improvements like picking, sorting and better milling protocol never stick if farmers do not embrace them. Moreover, without the support of dedicated collaborators, finding buyers to support improvements may be impossible. It might be surprising to some, but most farmers aren't aware of the growing and evolving specialty coffee market around the world. Loosely defined, specialty coffee is any coffee that scores 84+ points using an SCA cupping form by a certified Q-grader.
Awareness of this market is just the beginning, usually requiring a collaborator to connect to the market. This collaborator helps establish the improvements that garner better quality and higher prices. Innovation must be connected to investment to occur. This can be human investment, like consultation and training, or a financial investment in materials to establish the project. Additionally, pre-financing to support better practices, like ripe picking, is essential.
TEAM TASTE NOTES
brown sugar, chocolate, nut, spices
Country:

Peru

Region:

Cajamarca

Altitude:

1650 – 1800 MASL

Process:

Washed, EA Decaf

Varieties:

Caturra, Typica, Catimor

Harvest:

June – September 2018

Sourcing Partner:

Café Imports (importer)
Decaf Cajamarca E.A. Cut Sheet

Download

(383k)