Cordillera Isabelia
$17.00 – $34.00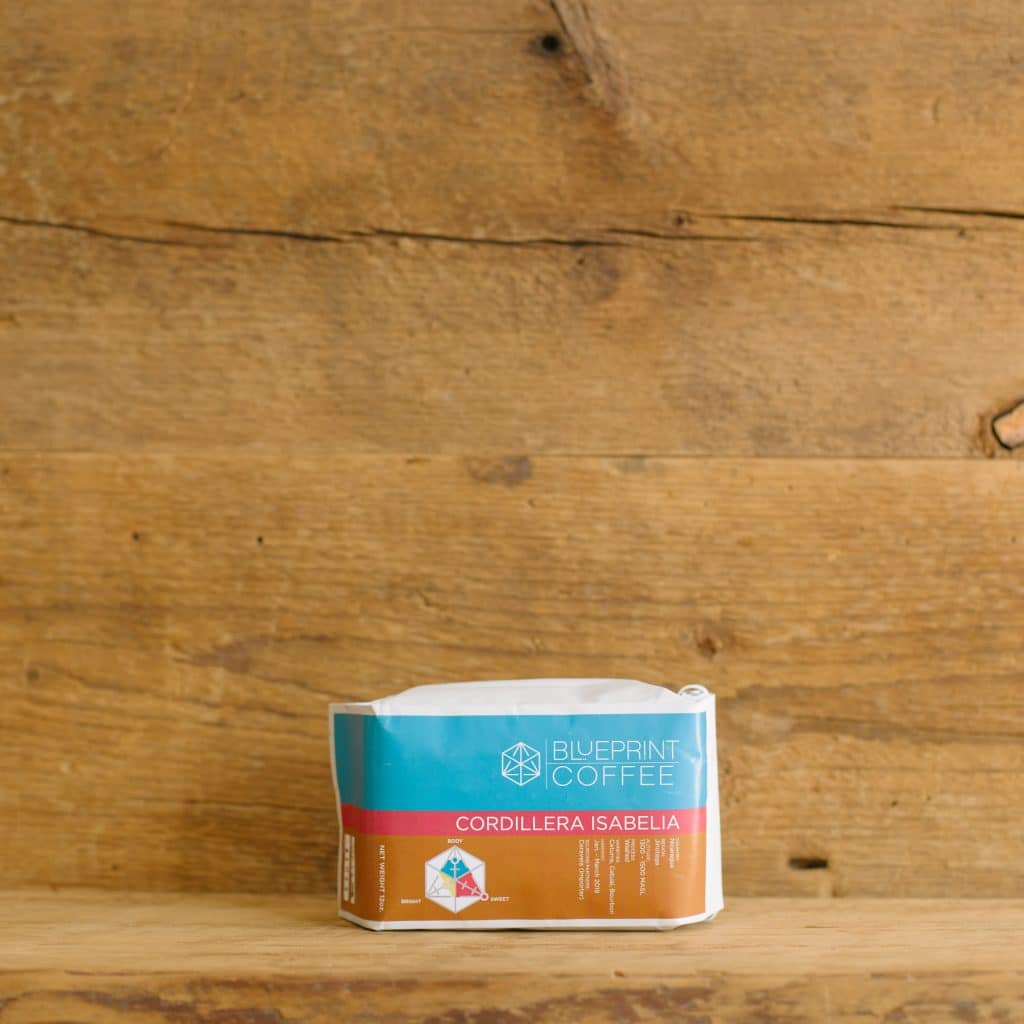 Around 20 coffee farmers contribute to this coffee, which grows on the slopes of the Cordillera Isabelia mountain range in Nicaragua. The combination of their efforts creates a sweet & creamy cup of coffee. Then, after cooling slightly, subtle tones of brown sugar, cocoa, and apple present themselves. This Nicaraguan coffee easily pleases a wide audience of coffee lovers with its comforting flavors. Cordillera Isabelia transitions the drinker into flavors matching the cooling weather.
At Blueprint, we source little Nicaraguan coffee. Of course, this speaks not to our views on the potential of the country. Instead, our Central American sourcing focuses more closely on relationships in Guatemala and El Salvador. However, a small gap in our relationship coffee offerings opened and this lot from Cordillera Isabelia in Nicaragua earned its spot by way of a few round of cupping.
RECENT HISTORY OF COFFEE FARMING IN NICARAGUA
Every coffee growing country has a long and distinct history. This history frequently has a character in the coffee. Strange, right? But, it makes sense when applied to any agricultural commodity. Weather, financial crises, and government interventions all affect the success of a coffee based economy. In 1998, a combination of a 30-year low in coffee prices and Hurricane Mitch lead to catastrophic economic conditions for Nicaraguan coffee farmers. In the following year, Nicaragua lost 50% of its export earnings to loss from the hurricane.  According to research, an estimated 500-3000 farmers succumbed to foreclosure. Nicaraguan farmers lost the ability to reinvest into the following harvest. Additionally, this caused future losses in yield and quality. No government intervention existed to assist affected farmers.
During this period, Fair Trade certification was being established. It became the needed safety net for many struggling coffee farmers. In short, Fair Trade certification helped stabilize and restore Nicaragua's coffee sector.
The impact of the coffee crisis has had long lasting effects in Nicaragua requiring well-intentioned leaders in the coffee industry to assist in their recovery. One of these actors is importer Caravela. They established their PECA program in Nicaragua to help the farmers continue to improve and sustain themselves. Two decades later, farmers still need support and good partners to make coffee farming economically sustainable.
TEAM TASTE NOTES
brown sugar, creamy, cocoa, apple, caramel, nougat, mixed nuts, grapefruit
Country:

Nicaragua

Region:

Jinotega

Altitude:

1300 – 1500 MASL

Process:

Washed

Varieties:

Caturra, Catuai, Bourbon

Harvest:

January – March 2019

Sourcing Partner:

Caravela (importer)
Cordillera Isabelia Cut Sheet

Download

(435K)