Cedral Alto, Costa Rica
$22.00 – $44.00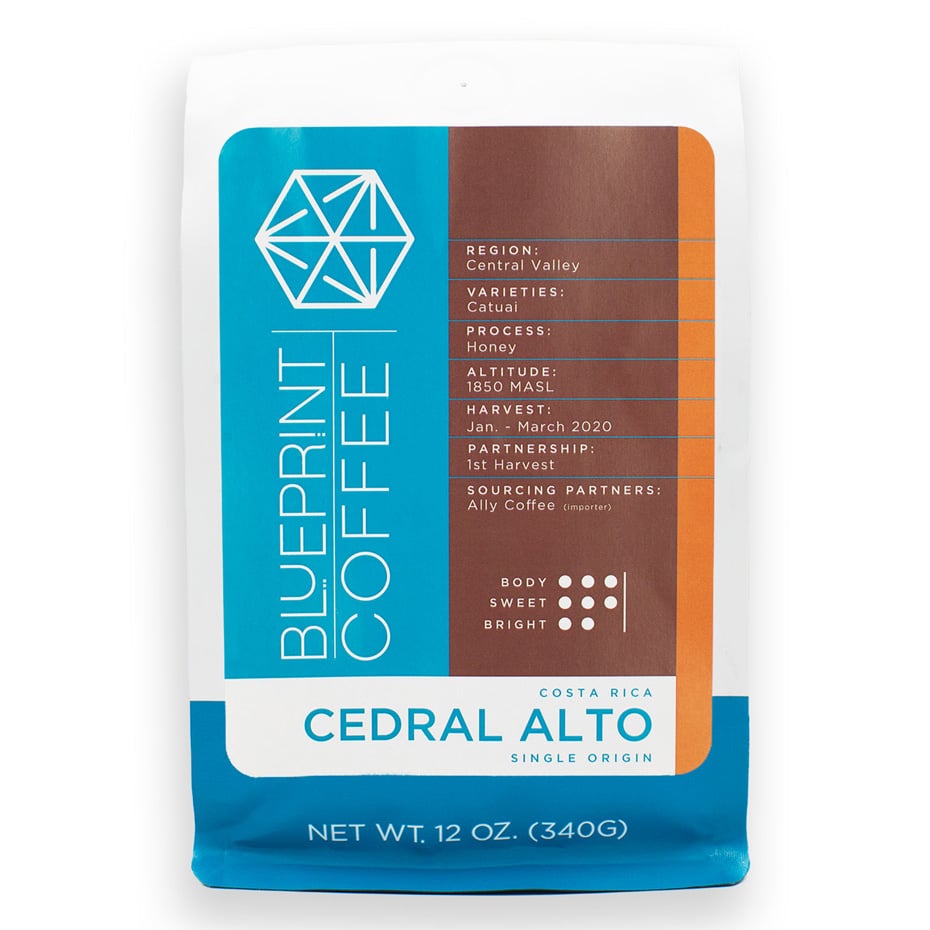 CEDRAL ALTO, COSTA RICA COFFEE TASTE NOTES
apricot, peach, chocolate malt, candied orange
CEDRAL ALTO BACKGROUND
Finca Cedral Alto embodies the environmental responsibility of Costa Rican coffee. The farm's story begins with its owner, Jorge Vasquéz. After working as a banker for more than 20 years, Jorge followed his passion for sustainability and founded a recycling company. He also purchased Finca Cedral Alto. This lush, 22.5-hectare farm is more than two-thirds forest and preserved primary rainforest.
A multitude of species call Finca Cedral Alto home: from coffee and fruit trees to cattle, reptiles, parrots, tropical flowers, and more. The property is maintained by Jorge and a small team including his cousins, Alex and Daniela. Weeds are cleared by hand to prevent the use of herbicides. Natural fertilizer made from the pulp of coffee cherries helps nurture the plants while eliminating waste from processing.
The honey processing method is a signature of Costa Rica. This method uses elements of natural and washed processing. While natural process beans are dried in the fruit of the coffee cherry, honey process beans are dried with only some of the cherry's mucilage. This sticky golden outer layer gives the process its name. After drying, the fruit is fully removed during milling. This process uses significantly less water than a washed coffee, which is important because producers in Costa Rica have limited access to fresh water.
This year's coffee is the first harvest from Finca Cedral Alto processed at their own wet mill in Costa Rica. With heavy body and intense sweetness, Cedral Alto's flavor profile features notes of stone fruit and nutty chocolate malt.
Country:

Costa Rica

Region:

Central Valley

Altitude:

1850 MASL

Process:

Honey

Varieties:

Catuai

Harvest:

January – March 2020

Relationship Length:

1st Harvest

Sourcing Partners:

Ally Coffee (importer)