Bokkisa, Ethiopia
$21.50 – $43.00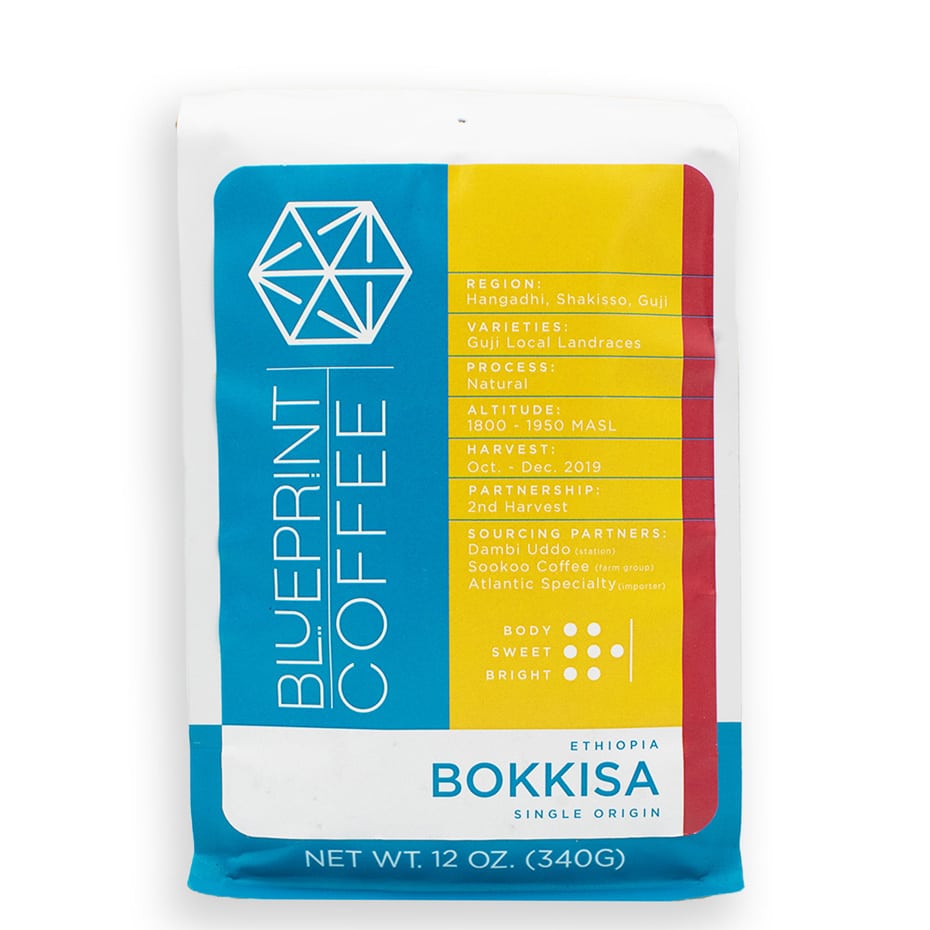 COFFEE TASTING NOTES FOR BOKKISA, ETHIOPIA
peach, orange, fruit syrup, lime, pineapple, mango
COFFEE BACKGROUND FOR BOKKISA, ETHIOPIA
Sookoo Coffee operates in Ethiopia, in the Guji zone of the Oromia region. While the western part of the Guji zone is lush with forests and jungles, the eastern side is more arid. Rich in minerals and gold, the area has experienced major deforestation. Responsible coffee growing presents an opportunity to refresh the area's landscape both economically and ecologically. 
Ture Waji worked as export manager for his family's farms before launching Sookoo Coffee in 2018. Sookoo Coffee's drying stations are located high in the mountains outside of Shakisso. Local farmers are incentivized to sell top-quality coffee cherries at a rate of 1 to 2 birr higher per kilogram. Prices are arranged before harvest, so farmers know what to expect without need for haggling. Sookoo Coffee also offers training, financing, and even schooling for kids to help promote education and improved coffee growing practices.
2020 GUJI VISIT
Sookoo Coffee hosted a visit from one of our team members in February 2020, at their largest drying station in the Dambi Uddo Kabele. Here, we had the opportunity to discuss Ture's goals for Sookoo Coffee. This includes replanting native trees on coffee farms and distributing trees to member farmers. Ture embodies responsibility toward the land and people of Ethiopia, and we feel privileged to share the second harvest of our partnership. 
This offering comes from Bokkisa and represents 35 farmers who are part of the group of Sookoo coffee growers. Natural processing methods complement the signature, fruit-forward flavor profile of this region's coffee. Anticipate a sweet, syrupy cup with notes of citrus, peach, pineapple, and mango.
Country:

Ethiopia

Region:

Hangadhi, Shakisso, Guji

Altitude:

1800 – 1950 MASL

Process:

Natural

Variety:

Guji Local Landraces

Harvest:

October – December 2019

Relationship Length:

2nd Harvest

Sourcing Partners:

Dambi Uddo (mill), Sookoo Coffee (farm group), Atlantic Specialty (importer)