Seed to Cupping – December 7th
December 7 @ 4:00 pm

-

6:00 pm

$75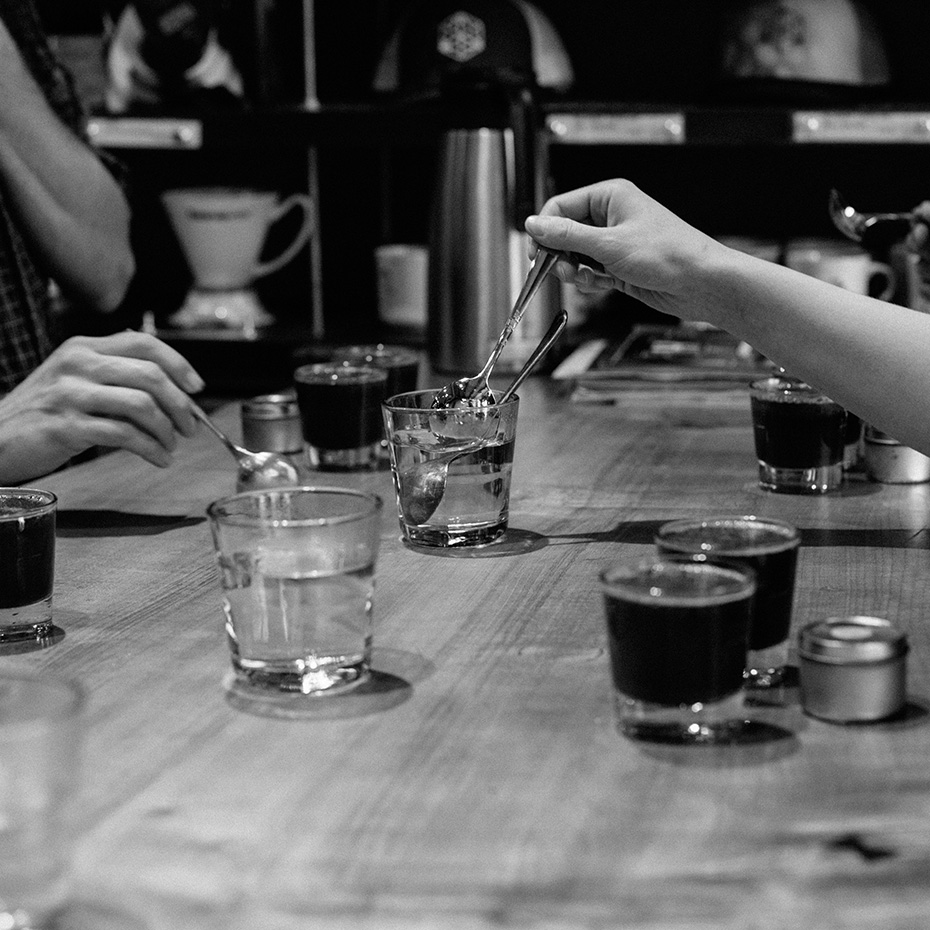 SEED TO CUPPING COFFEE TRAINING OVERVIEW
Seed to cupping training introduces coffee. It covers coffee's origins, processing, and logistics. The course includes info on the coffee tree, seed, and varieties. It also gives a broad overview of the roasting process. In addition, the leader explains Blueprint Coffee's vision for buying green coffee and building relationships at origin.
The seed to cupping training concludes with a cupping, the industry-wide method for tasting and evaluating coffee. While we offer free cuppings twice a week, the cupping in this course is more focused. In the cupping, attendees will learn some of the crucial language used to describe coffees so that they can better collaborate with other coffee professionals.
Attendees leave the course with an understanding of different coffee processing methods. In addition, attendees should start to grasp the complexity of sourcing coffee. Specialty coffee demands intentionality, quality, and concern for those involved in its production, sale, and consumption. This course acts as the starting point for a career into coffee. Often times, baristas who have been working in the industry from years still benefit from the insight and examples given in this course.
BARISTA CURRICULUM REQUIREMENTS
Required for: all baristas serving Blueprint within 3 months of hire.
Prerequisite trainings: none