Calibration Cupping – November 15th
November 15 @ 5:00 pm

-

7:00 pm

$75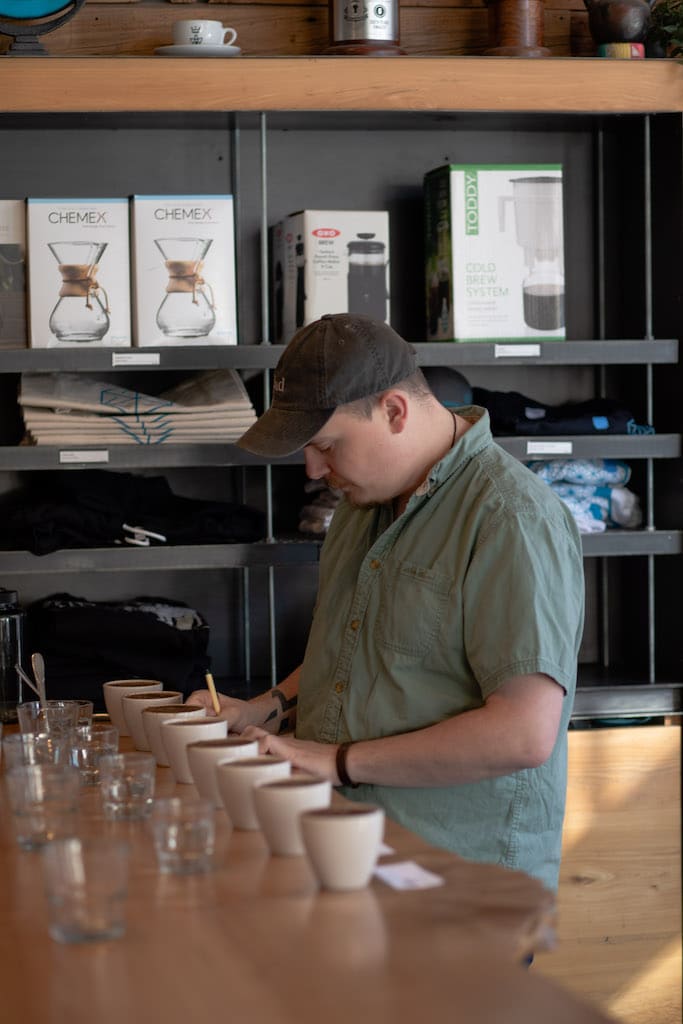 The calibration cupping coffee training is a tasting-focused training. It immerses baristas in three consecutive tasting experiences designed the strengthen and calibrate the barista's tasting language. First, baristas cup a small group of coffees. Then, the leader introduces and explains the SCA Coffee Taster's Wheel and Coffee Lexicon. After that, the group tastes some of the references used on the wheel, which are prepared according to the SCA Flavor and Aroma lexicon recipes. Last, the group recups the same coffees. During the last tasting, the class uses the tasting wheel to guide flavor calls. The session concludes with a group discussion and calibrating
A professional approach to communicating taste is essential for career baristas. So, this course establishes the confidence a barista needs to discuss coffees with coworkers and guests. The practice of calibration necessitates vulnerability and listening. As a result, a calibrated staff connects with consumers and builds relationships based
on trust.
The calibration cupping coffee training diverges from the core level training. Mostly, it induces baristas to give their own interpretation of an experience instead of instructing a methodical approach to preparing coffee or giving service. The professional level classes in the Blueprint Curriculum ask the barista to interpret and communicate their tasting
experiences – necessary steps to build a lasting relationship with coffee.